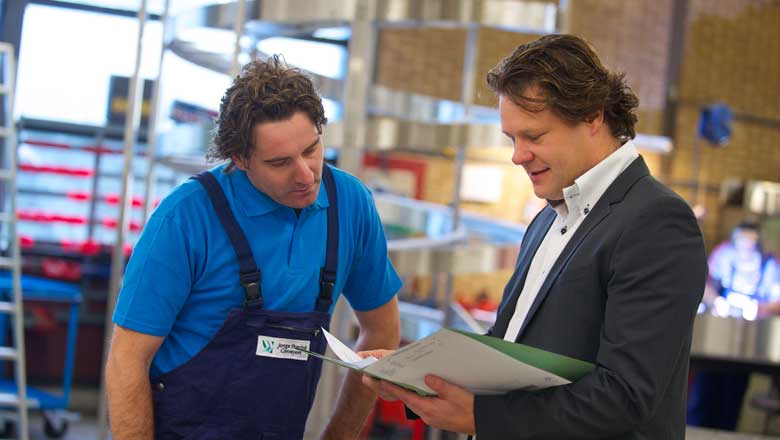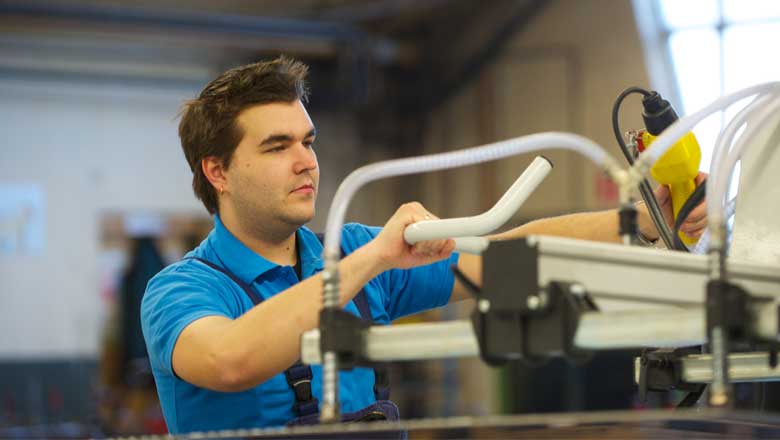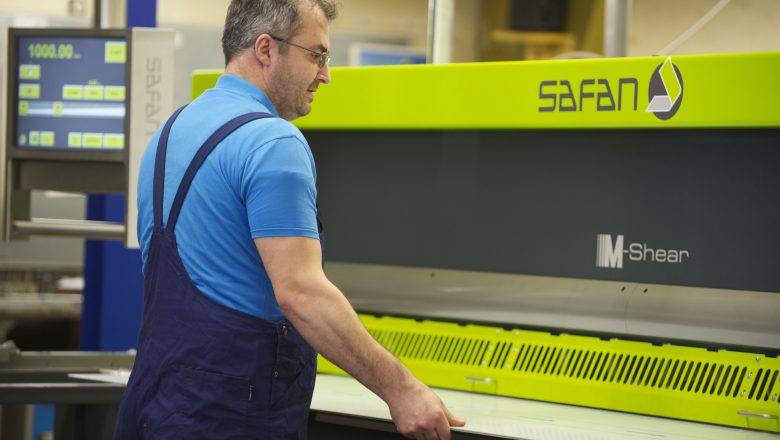 The art of customizing.
Our systems have a modular setup. In other words, they're standard where they can be, and customized where they need to be. When determining your ideal configuration we listen carefully to your wishes and requirements. Our knowledge of different industries and processes allows us to collaborate with you in a most practical manner. As a result, together we'll develop the ideal conveyor system for any field of application. Exactly as you wish, and manufactured by selected professionals with all the required skills and expertise. Besides supplying separate conveyors, we can help you to create and install complete production lines with several conveyors in a row. This is another area where you can benefit from our extensive experience.
A solid partner
Jonge Poerink Conveyors is an independent enterprise free to set its own course. Our company is characterized by the healthy and constructive culture of a family business, including a large measure of commitment and loyalty among staff. The market perceives us as a solid partner who will gladly go the extra mile. It all contributes to our having extremely fruitful long-term relationships with our customers.